Welcome to Unity Lutheran Church of South San Francisco & Millbrae
For Sunday Worship join us live at 10:30 am pacific time:
in-person at our north campus sanctuary,
by internet on this page via youtube (replay afterwards),
or you can call-in to 650.762.9995.
Offering donations:
can be mailed to the church office
at 609 Southwood Dr. South San Francisco, CA 94080,
or we have online donation options under the CONNECT menu above.
Thank you for considering and your generosity as we seek to maintain operations.
While things have changed a bit, God's presence and our ability to creatively gather remains.
We are a church that shares a living, daring confidence in God's grace. Liberated by God's unconditional love shown through Christ, we embrace you as a whole person – questions, complexities and all. We have them too.
Our ambition is to create community that affirms, welcomes and supports everyone just the way they are in age, race, gender identity, sexual orientation, socioeconomic or family status, physical or mental abilities.
Come add your perspectives and life experiences to the diversity of views as we gather to share each hope and dream, each challenge and concern, each joy and lament, building up the message of love, respect and authenticity for one another.

Upcoming Worship and Festival Name:
Second Sunday of Advent
Reflection or Question for the Week:
Has it ever felt awkward to be Christian? When?
Gospel Reading:
Matthew 3: 1 – 12
In those days John the Baptist appeared in the wilderness of Judea, proclaiming, "Repent, for the kingdom of heaven has come near."  This is the one of whom the prophet Isaiah spoke when he said, "The voice of one crying out in the wilderness: 'Prepare the way of the Lord, make his paths straight.' "
Now John wore clothing of camel's hair with a leather belt around his waist, and his food was locusts and wild honey. Then the people of Jerusalem and all Judea were going out to him, and all the region along the Jordan, and they were baptized by him in the river Jordan, confessing their sins.
But when he saw many Pharisees and Sadducees coming for baptism, he said to them, "You brood of vipers! Who warned you to flee from the wrath to come? Bear fruit worthy of repentance. Do not presume to say to yourselves, 'We have Abraham as our ancestor'; for I tell you, God is able from these stones to raise up children to Abraham. Even now the ax is lying at the root of the trees; every tree therefore that does not bear good fruit is cut down and thrown into the fire.
"I baptize you with water for repentance, but one who is more powerful than I is coming after me; I am not worthy to carry his sandals. He will baptize you with the Holy Spirit and fire. His winnowing fork is in his hand, and he will clear his threshing floor and will gather his wheat into the granary; but the chaff he will burn with unquenchable fire."
– New Revised Standard Version
Church Year at a Glance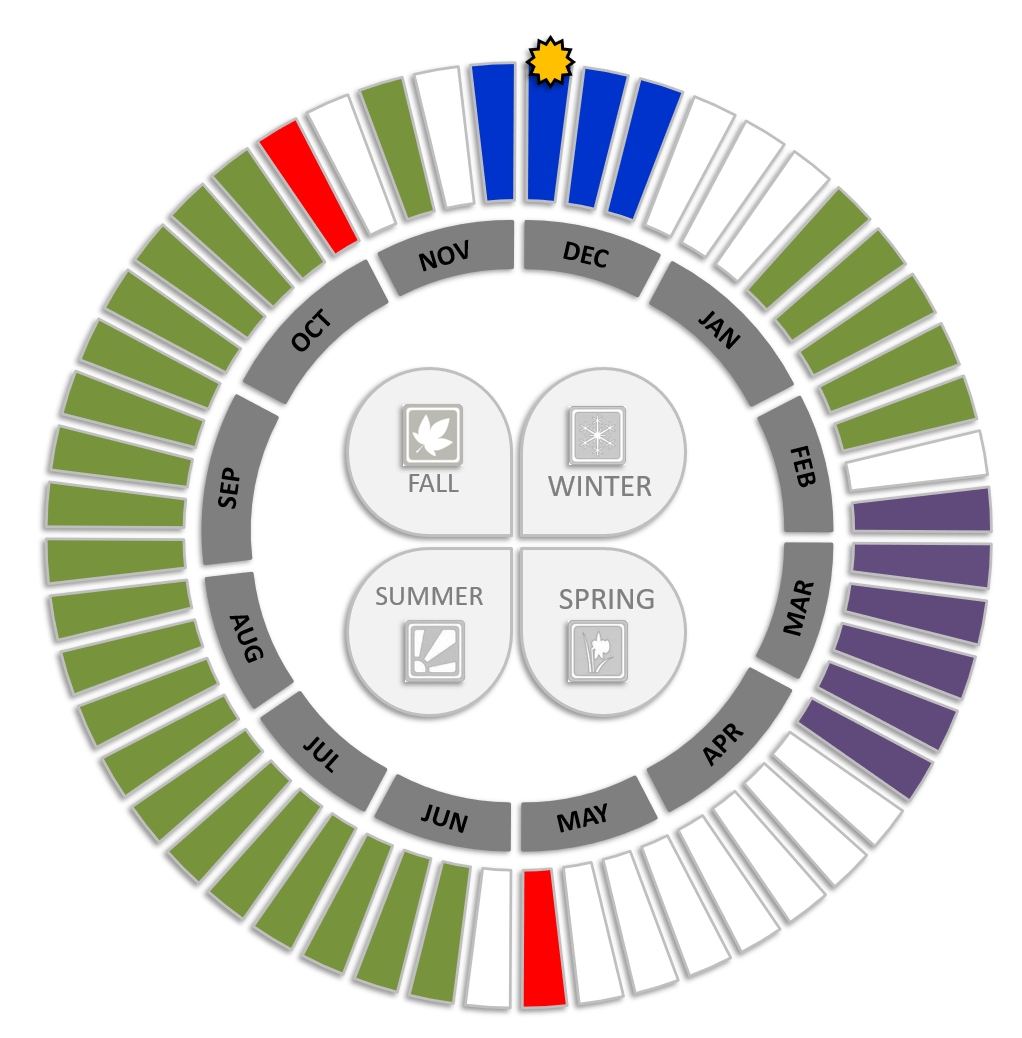 Click the image above to find out more.