Welcome to Unity Lutheran Church of South San Francisco & Millbrae
For Sunday Worship join us live at 10:30 am pacific time:
by internet on this page via youtube (replay afterwards),
or you can call-in to 650.762.9995.
With the latest Omicron cases we are not gathering in-person.
Offering donations:
can be mailed to the church office
at 609 Southwood Dr. South San Francisco, CA 94080,
or we have online donation options under the CONNECT menu above.
Thank you for considering and your generosity as we seek to maintain operations.
While things have changed a bit, God's presence and our ability to creatively gather remains.
We are a church that shares a living, daring confidence in God's grace. Liberated by God's unconditional love shown through Christ, we embrace you as a whole person – questions, complexities and all. We have them too.
Our ambition is to create community that affirms, welcomes and supports everyone just the way they are in age, race, gender identity, sexual orientation, socioeconomic or family status, physical or mental abilities.
Come add your perspectives and life experiences to the diversity of views as we gather to share each hope and dream, each challenge and concern, each joy and lament, building up the message of love, respect and authenticity for one another.

Upcoming Sunday Worship and Festival Name:
4th Sunday after Epiphany
Reflection or Question for the Week:
Ever jealous of someone else's healing?
Gospel Reading:
Luke 4: 21 – 30
Then Jesus began to say to all in the synagogue in Nazareth, "Today this scripture has been fulfilled in your hearing." All spoke well of him and were amazed at the gracious words that came from his mouth. They said, "Is not this Joseph's son?"
He said to them, "Doubtless you will quote to me this proverb, 'Doctor, cure yourself!' And you will say, 'Do here also in your hometown the things that we have heard you did at Capernaum.' "
And he said, "Truly I tell you, no prophet is accepted in the prophet's hometown.
But the truth is, there were many widows in Israel in the time of Elijah, when the heaven was shut up three years and six months, and there was a severe famine over all the land; yet Elijah was sent to none of them except to a widow at Zarephath in Sidon.
There were also many lepers in Israel in the time of the prophet Elisha, and none of them was cleansed except Naaman the Syrian." When they heard this, all in the synagogue were filled with rage. They got up, drove him out of the town, and led him to the brow of the hill on which their town was built, so that they might hurl him.
– New Revised Standard Version
Church Year at a Glance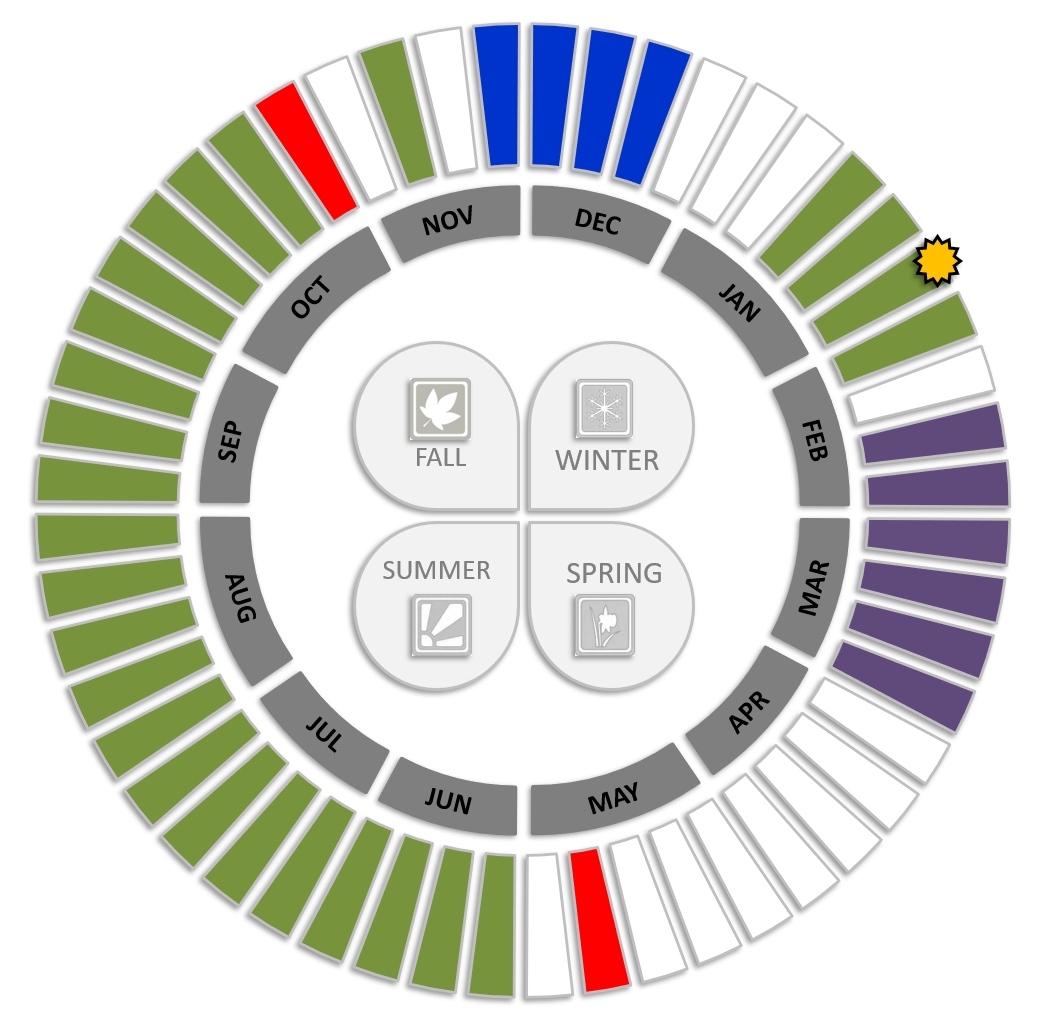 Click the image above to find out more.