Welcome to Unity Lutheran Church of South San Francisco & Millbrae
As we continue stay at home initiative, we will not be gathering in-person for Sunday worship. Please join us live (and replay) on this main page or you can call in live at 650.762.9995.
Offering donations can be mailed to the church office at 609 Southwood Dr. South San Francisco, CA 94080 or we have online donation options under the CONNECT menu above. Thank you for considering and your generosity as we seek to maintain operations.
God's presence and our ability to creatively gather will remain.
We are a church that shares a living, daring confidence in God's grace. Liberated by God's unconditional love shown through Christ, we embrace you as a whole person – questions, complexities and all. We have them too.
Our ambition is to create community that affirms, welcomes and supports everyone just the way they are in age, race, gender identity, sexual orientation, socioeconomic or family status, physical or mental abilities.
Come add your perspectives and life experiences to the diversity of views as we gather to share each hope and dream, each challenge and concern, each joy and lament, building up the message of love, respect and authenticity for one another.
Upcoming Sunday Worship and Festival Name:
Third Sunday in Lent
Reflection or Question for the Week:
What's a temple in your life?
Gospel Reading:
John 2: 13 – 22
The Passover of the Judeans was near, and Jesus went up to Jerusalem. In the temple he found people selling cattle, sheep, and doves, and the money changers seated at their tables.
Making a whip of cords, he drove all of them out of the temple, both the sheep and the cattle. He also poured out the coins of the money changers and overturned their tables.
He told those who were selling the doves, "Take these things out of here! Stop making my Father's house a marketplace!"
His disciples remembered that it was written, "Zeal for your house will consume me." The Judeans then said to him, "What sign can you show us for doing this?"
Jesus answered them, "Destroy this temple, and in three days I will raise it up."
The Judeans then said, "This temple has been under construction for forty-six years, and will you raise it up in three days?" But he was speaking of the temple of his body.
After he was raised from the dead, his disciples remembered that he had said this; and they believed the scripture and the word that Jesus had spoken.
– New Revised Standard Version
Church Year at a Glance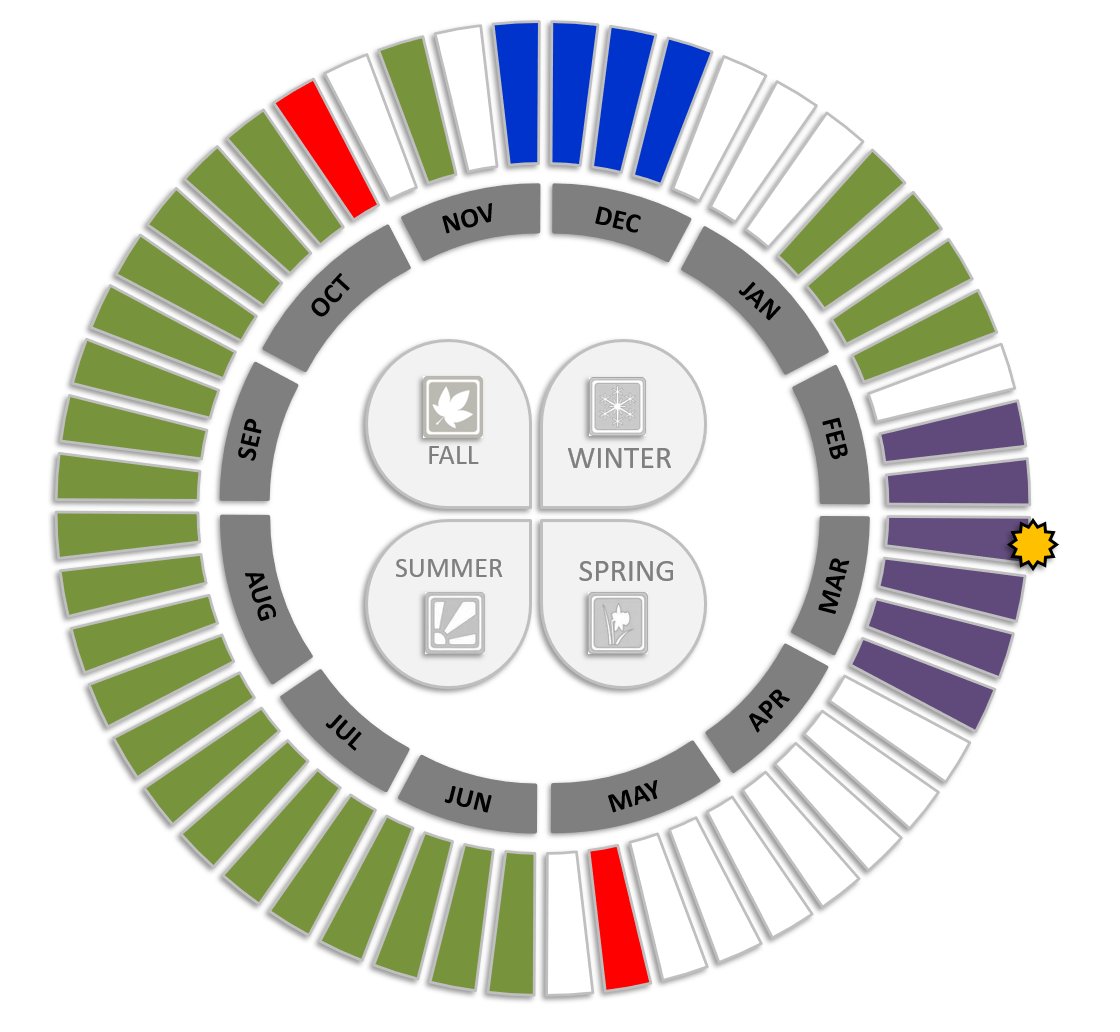 Click the image above to find out more.