Welcome to Unity Lutheran Church of South San Francisco & Millbrae
For Sunday Worship join us live at OUR NEW TIME 11:00 am:
in-person at our north campus sanctuary,
by internet on this page via YouTube (replay afterwards),
or you can call-in at 650.762.9995.
Offering donations:
can be mailed to the church office
at 609 Southwood Dr. South San Francisco, CA 94080,
or we have online donation options under the CONNECT menu above.
Thank you for considering and your generosity as we seek to maintain operations.
While things have changed a bit, God's presence and our ability to creatively gather remains.
We are a church that shares a living, daring confidence in God's grace. Liberated by God's unconditional love shown through Christ, we embrace you as a whole person – questions, complexities and all. We have them too.
Our ambition is to create community that affirms, welcomes and supports everyone just the way they are in age, race, gender identity, sexual orientation, socioeconomic or family status, physical or mental abilities.
Come add your perspectives and life experiences to the diversity of views as we gather to share each hope and dream, each challenge and concern, each joy and lament, building up the message of love, respect and authenticity for one another.

Upcoming Worship and Festival Name:
19th Sunday after Pentecost
     and
Blessing of the Animals
Reflection or Question for the Week:
What is your biggest dream?
Gospel Reading:
Matthew 21: 33 – 46
Listen to another parable. There was a landowner who planted a vineyard, put a fence around it, dug a wine press in it, and built a watchtower. Then he leased it to tenants and went to another country.
When the harvest time had come, he sent his servants to the tenants to collect his produce. But the tenants seized his servants and beat one, killed another, and stoned another.
Again he sent other servants, more than the first; and they treated them in the same way. Finally he sent his son to them, saying, 'They will respect my son.'
But when the tenants saw the son, they said to themselves, 'This is the heir; come, let us kill him and get his inheritance.' So they seized him, threw him out of the vineyard, and killed him.
Now when the owner of the vineyard comes, what will he do to those tenants?"
They said to him, "He will put those wretches to a miserable death, and lease the vineyard to other tenants who will give him the produce at the harvest time."
Jesus said to them, "Have you never read in the scriptures:
'The stone that the builders rejected
has become the cornerstone;
this was the Lord's doing,
and it is amazing in our eyes'?
Therefore I tell you, the kingdom of God will be taken away from you and given to a people that produces the fruits of the kingdom. The one who falls on this stone will be broken to pieces; and it will crush anyone on whom it falls."
When the chief priests and the Pharisees heard his parables, they realized that he was speaking about them. They wanted to arrest him, but they feared the crowds, because they regarded him as a prophet.
– New Revised Standard Version
Church Year at a Glance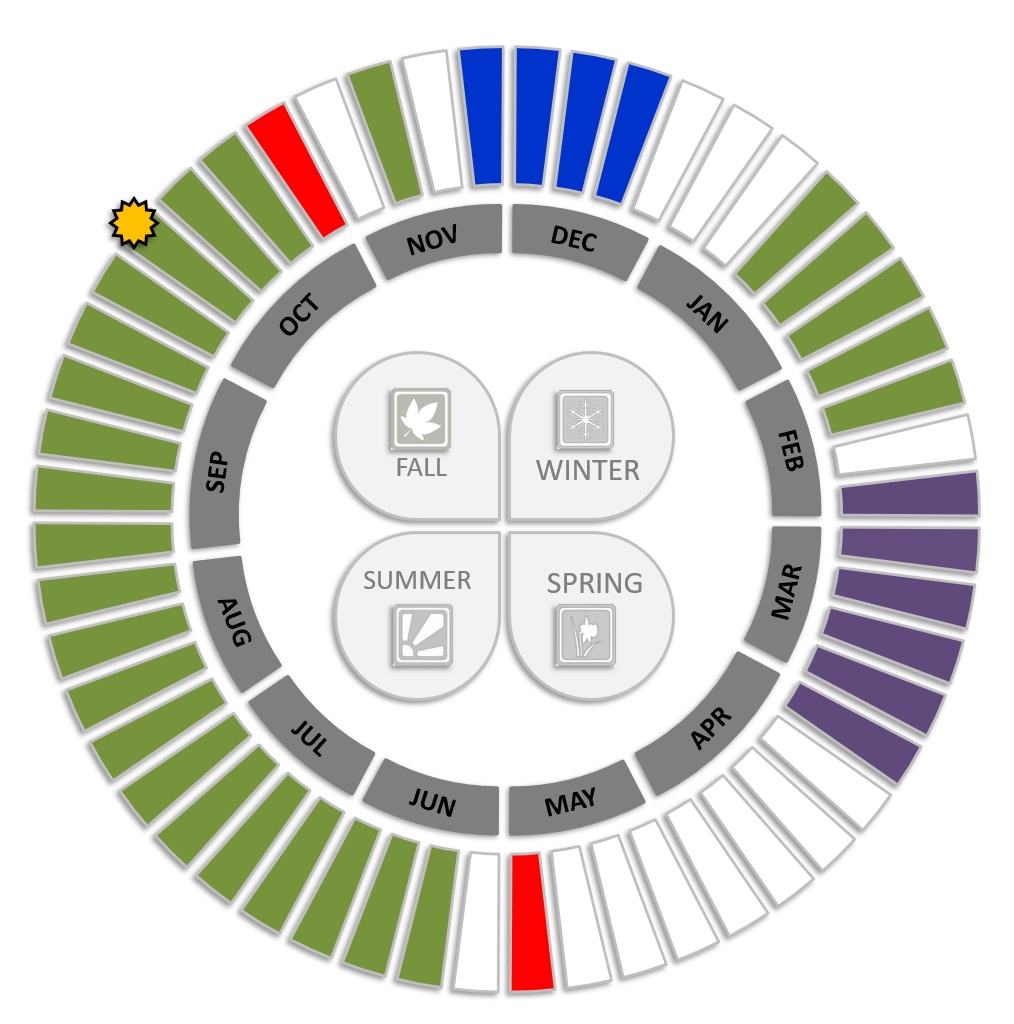 Click the image above to find out more.