Pastor John Kuehner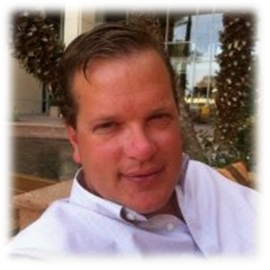 Pastor John holds a Masters of Divinity degree from Pacific Lutheran Theological Seminary in Berkeley and ordained with the Evangelical Lutheran Church in America.
With a bachelor's degree in Business Economics from UC Santa Barbara, John spent 16 years working in research and product development for an investment management firm until he felt the call to pursue ministry full-time.
The people of Our Redeemer's Lutheran Church called Pastor John in June 2013. Eager to make a difference in the wider community, this relationship is ready to explore how God's grace via a Lutheran expression might speak to the Bay Area context, particularly within the northern San Francisco peninsula.  In October 2014, Calvary Lutheran Church called Pastor John to a two year term call to explore the full potential of joint ministry with Our Redeemer's Lutheran Church.  In October 2015, Pastor John became Pastor of Unity Lutheran Church a collaboration between the Lutheran churches of San Bruno, Millbrae and South San Francisco.
Michael Matson
Michael received his Bachelor of Arts degree in vocal and instrumental music education from Luther College in Decorah, Iowa and his Master of Music degree in vocal performance from the San Francisco Conservatory of Music. He has studied voice, trumpet, piano and organ.
Michael sang with West Bay Opera, The Lamplighters, the San Francisco Symphony Chorus, The Carmel Bach Festival and was tenor soloist for the Sing-It-Yourself Messiah at San Francisco's Davies Symphony Hall.
Michael is music director for Unity Lutheran Church and teaches music at a Mount Tamalpais School in Mill Valley and was Calvary Lutheran Church's music director since 1987.