Welcome to Unity Lutheran Church of South San Francisco & Millbrae
We are a church that shares a living, daring confidence in God's grace.  Liberated by God's unconditional love shown through Christ, we embrace you as a whole person – questions, complexities and all.  We have them too.
Our aim is to create community that affirms, welcomes and supports everyone just the way they are in age, race, gender, sexual orientation, socioeconomic or family status,  physical or mental abilities.
Come add your perspectives and life experiences to the diversity of views as we gather to share each hope and dream, each challenge and concern, each joy and lament, building up the message of love, respect and authenticity for one another.
Sunday and Festival Name:
16th Sunday after Pentecost
Reflection or Question for the Week:
When is generosity stupid?
Gospel Reading: Matthew 20: 1 – 16
For the kingdom of heaven is like a landowner who went out early in the morning to hire laborers for his vineyard. After agreeing with the laborers for the usual daily wage, he sent them into his vineyard. When he went out about nine o'clock, he saw others standing idle in the marketplace; and he said to them, 'You also go into the vineyard, and I will pay you whatever is right.' So they went.
When he went out again about noon and about three o'clock, he did the same. And about five o'clock he went out and found others standing around; and he said to them, 'Why are you standing here idle all day?'
They said to him, 'Because no one has hired us.' He said to them, 'You also go into the vineyard.' When evening came, the owner of the vineyard said to his manager, 'Call the laborers and give them their pay, beginning with the last and then going to the first.'
When those hired about five o'clock came, each of them received the usual daily wage. Now when the first came, they thought they would receive more; but each of them also received the usual daily wage. And when they received it, they grumbled against the landowner, saying, 'These last worked only one hour, and you have made them equal to us who have borne the burden of the day and the scorching heat.'
But he replied to one of them, 'Friend, I am doing you no wrong; did you not agree with me for the usual daily wage? Take what belongs to you and go; I choose to give to this last the same as I give to you.
Am I not allowed to do what I choose with what belongs to me? Or are you envious because I am generous?' So the last will be first, and the first will be last."
– New Revised Standard Version
Church Year at a Glance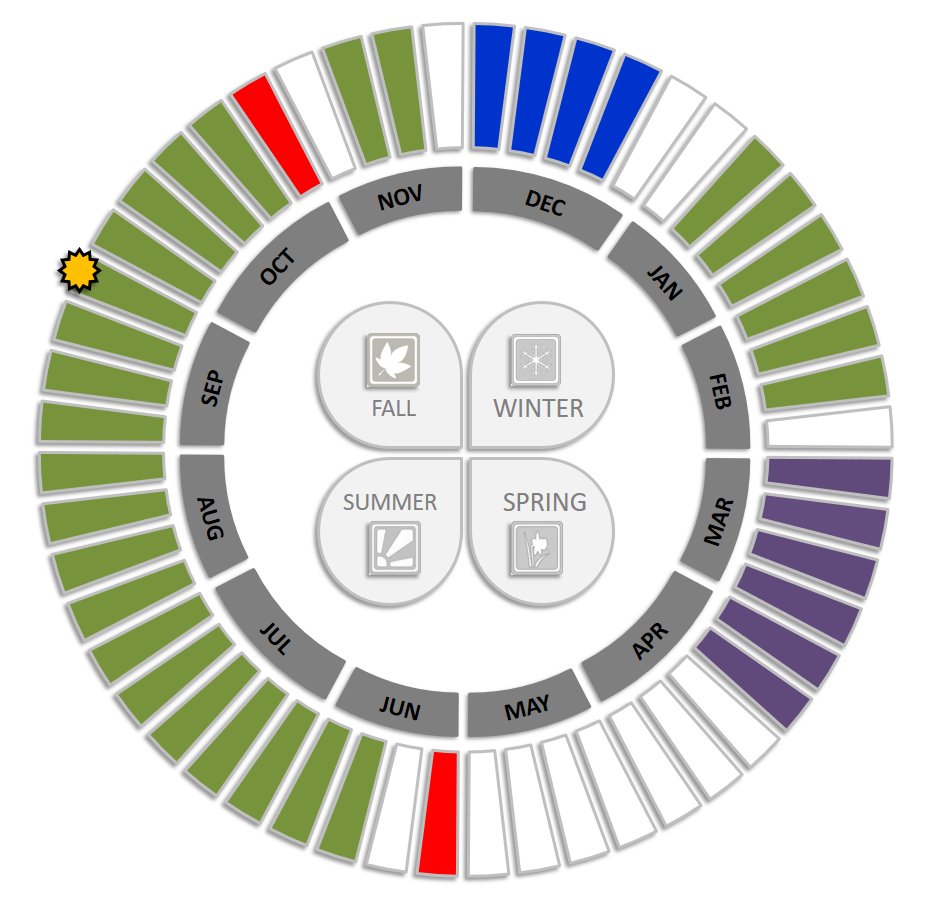 Click the image above to find out more about the seasons!