Welcome to Unity Lutheran Church of South San Francisco & Millbrae
We are a church that shares a living, daring confidence in God's grace.  Liberated by God's unconditional love shown through Christ, we embrace you as a whole person – questions, complexities and all.  We have them too.
Our aim is to create community that affirms, welcomes and supports everyone just the way they are in age, race, gender, sexual orientation, socioeconomic or family status,  physical or mental abilities.
Come add your perspectives and life experiences to the diversity of views as we gather to share each hope and dream, each challenge and concern, each joy and lament, building up the message of love, respect and authenticity for one another.
Sunday and Festival Name:
7th Sunday after Pentecost
Reflection or Question for the Week:
What makes you most frustrated??
Gospel Reading: Matthew 13: 24 – 30, 36 – 43
Jesus put before them another parable: "The kingdom of heaven may be compared to someone who sowed good seed in his field; but while everybody was asleep, an enemy came and sowed weeds among the wheat, and then went away.
So when the plants came up and bore grain, then the weeds appeared as well. And the servants of the householder came and said to him, 'Master, did you not sow good seed in your field? Where, then, did these weeds come from?' He answered, 'An enemy has done this.' The servants said to him, 'Then do you want us to go and gather them?' But he replied, 'No; for in gathering the weeds you would uproot the wheat along with them. Let both of them grow together until the harvest; and at harvest time I will tell the reapers, Collect the weeds first and bind them in bundles to be burned, but gather the wheat into my barn.'"
Then he left the crowds and went into the house. And his disciples approached him, saying, "Explain to us the parable of the weeds of the field." He answered, "The one who sows the good seed is the Son of Humanity; the field is the world, and the good seed are the children of the kingdom; the weeds are the children of the evil one, and the enemy who sowed them is the devil; the harvest is the end of the age, and the reapers are angels. Just as the weeds are collected and burned up with fire, so will it be at the end of the age. The Son of Humanity will send his angels, and they will collect out of his kingdom all causes of sin and all evildoers, and they will throw them into the furnace of fire, where there will be weeping and gnashing of teeth. Then the righteous will shine like the sun in the kingdom of their Father. Let anyone with ears listen!"
– New Revised Standard Version
Church Year at a Glance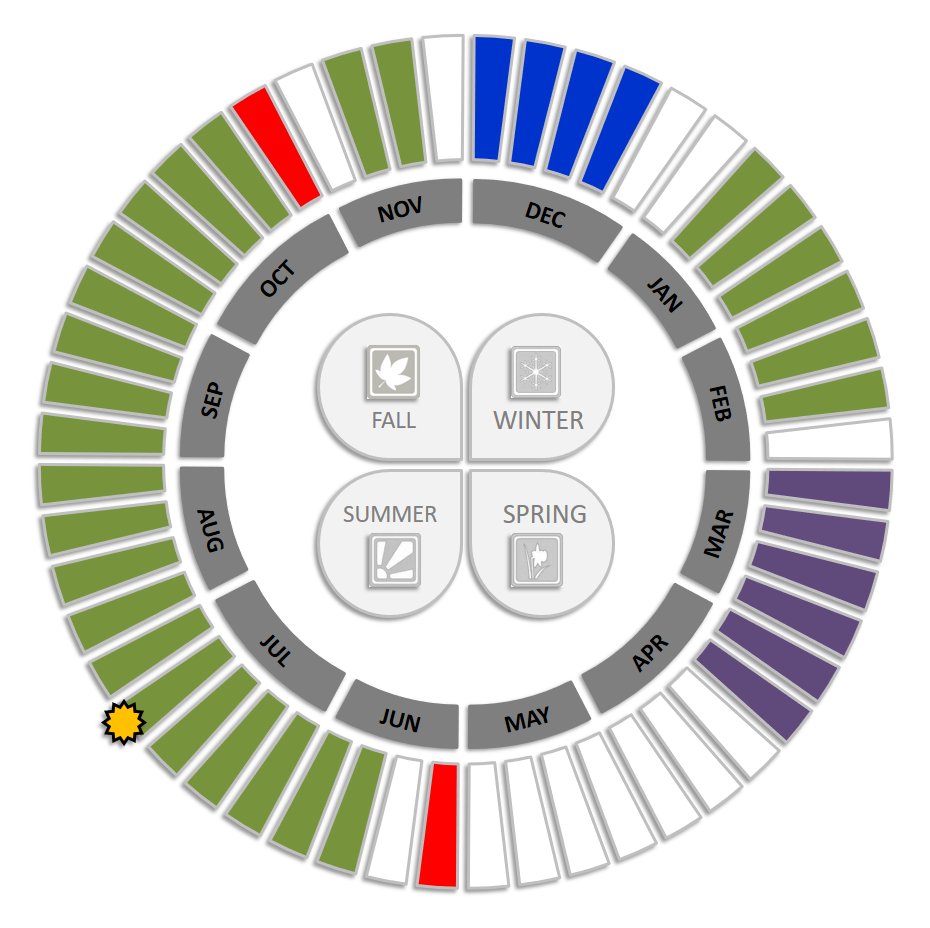 Click the image above to find out more about the seasons!