Welcome to Unity Lutheran Church of South San Francisco & Millbrae
We are a church that shares a living, daring confidence in God's grace. Liberated by God's unconditional love shown through Christ, we embrace you as a whole person – questions, complexities and all. We have them too.
Our aim is to create community that affirms, welcomes and supports everyone just the way they are in age, race, gender, sexual orientation, socioeconomic or family status, physical or mental abilities.
Come add your perspectives and life experiences to the diversity of views as we gather to share each hope and dream, each challenge and concern, each joy and lament, building up the message of love, respect and authenticity for one another.

Sunday and Festival Name:
11th Sunday after Pentecost
Reflection or Question for the Week:
Is there a correct way to believe?

Gospel Reading:
Luke 13: 10 – 17

Now Jesus was teaching in one of the synagogues on the sabbath. And just then there appeared a woman with a spirit that had crippled her for eighteen years. She was bent over and was quite unable to stand up straight.
When Jesus saw her, he called her over and said, "Woman, you are set free from your ailment." When Jesus laid his hands on her, immediately she stood up straight and began praising God.
But the leader of the synagogue, indignant because Jesus had cured on the sabbath, kept saying to the crowd, "There are six days on which work ought to be done; come on those days and be cured, and not on the sabbath day."
But the Lord answered him and said, "You hypocrites! Does not each of you on the sabbath untie his ox or his donkey from the manger, and lead it away to give it water? And ought not this woman, a daughter of Abraham whom Satan bound for eighteen long years, be set free from this bondage on the sabbath day?"
When Jesus said this, all his opponents were put to shame; and the entire crowd was rejoicing at all the wonderful things that he was doing.
– New Revised Standard Version
Church Year at a Glance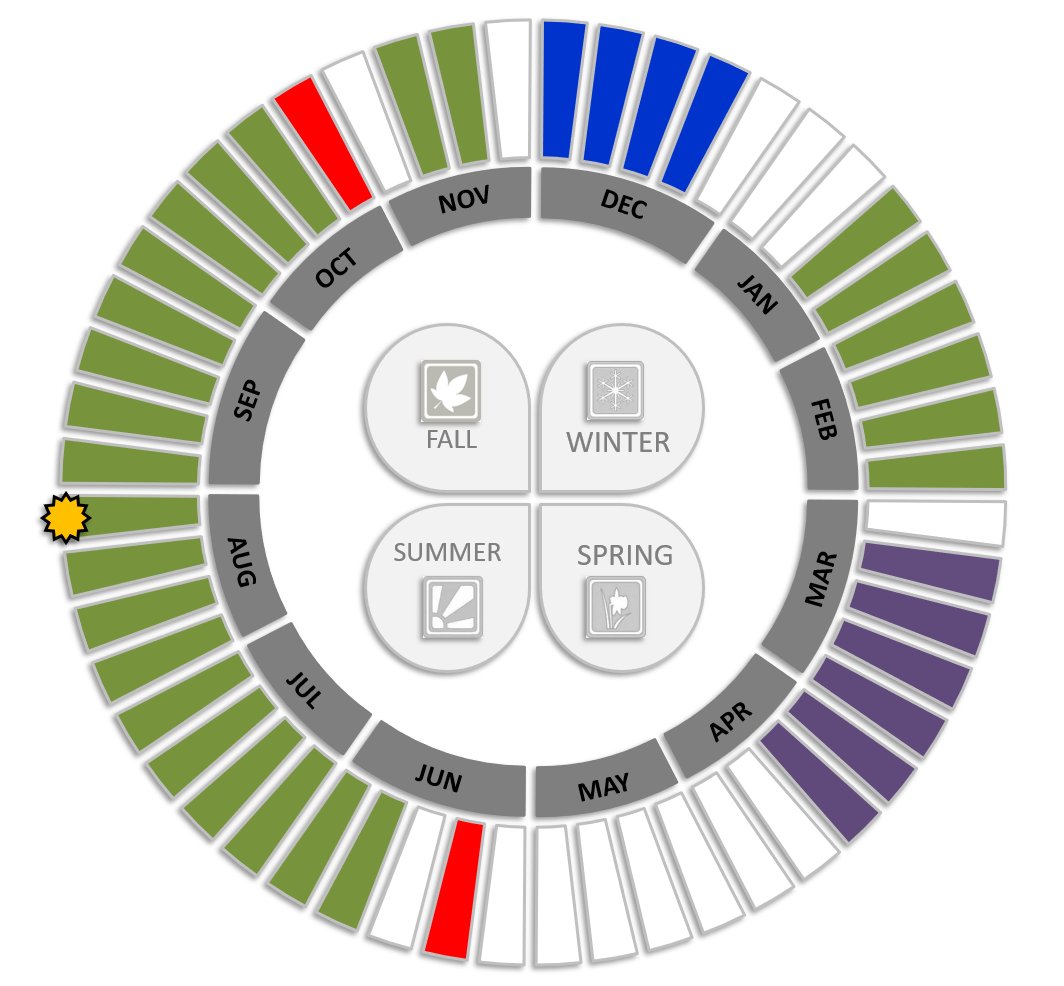 Click the image above to find out more.